Use cases
IPinfo for Data Enrichment
Inaccurate data costs businesses over $6 billion each year. Data enrichment is used across many industries to analyze trends, predict outcomes, and improve long-term results. By merging disparate data and adding context with reliable third-party sources, companies can gather more context and make cost-effective decisions. IPinfo's accurate IP address data helps you enrich your raw data with insights from anonymous web traffic.
Sign up for free
Contact data experts
IPinfo works with these top data enrichment companies
Over 100,000 businesses and developers depend on us to provide some of the most important data when it comes to data enrichment.
Accurate data for reliable context

Over the years, we've processed terabytes of IP information to ensure that our customers get the most accurate data on the web. Plus, our IP address data is updated every day and is maintained by our in-house data experts. The result is that you can rely on these IP insights.

Enriching raw data sources since 2013

Each month we process more than 50 billion API requests and serve 500,000+ businesses. Our IP data has helped these companies make their raw data more detailed and usable. Whether you want to anticipate buyers' expectations, enrich transaction data, or conduct risk assessments, IPinfo fuels accurate data enrichment.
The data enrichment industry trusts us as an IP address data provider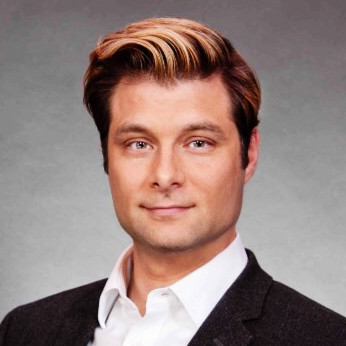 Maxime Rousseau
Chief Information Security Officer, Personal Capital
"As part of our security operations & automations we have multiple use cases for doing IP data enrichment programmatically, by using the ipinfo.io API we are able to do this seamlessly and obtain fresh quality data that drives actionable insights. We are excited about the expanding offering and looking forward to continuing our partnership."
How IPinfo powers data enrichment
IPinfo's reliable IP address insights help businesses see the bigger picture. Combine our data with yours to improve lead scoring, perform threat detection, enrich user analysis, enhance customer experiences, and more.
IP to Geolocation

Geographic data is among one of the most important data enrichment types. Improve your first-party data with IPinfo's IP to Geolocation API. Gather insights such as country, city, state or region, postal code, latitude, and longitude to understand your website traffic. Use this data to improve site experiences, enhance cybersecurity protocols, customize content, and beyond.

IP to ASN

IPinfo's ASN API provides valuable data to help you uncover visitors' service providers and understand user intent. You can also predict what type of experience different user profiles expect depending on whether they're a buyer, a business, or a hosting provider. Among other uses, this data helps you to adjust your site's load speed based on the type of visitor.

IP Ranges API

By matching IP address data to IP ranges, you can uncloak IPs that are owned or used by a company. Use these insights to effortlessly and accurately pursue leads by targeting specific IP ranges across the web.

Reverse IP API

Take a deep dive into your target domain name and use our Reverse IP API to return a complete list of hosted domains. This form of data enrichment helps weed out malicious traffic, strengthen lead generation, and uncover new prospects.

IP to Company

Let us do the digging to help you leverage your anonymous traffic. Our IP to Company API uncovers insights about the industries and company types behind your anonymous traffic. This information to customize your site, improve firmographics, or refine first-party data.

Privacy Detection API

Enrich your existing data with information about masked IP addresses. Use this dataset to prevent web scraping, fight fraud, develop threat intelligence, and much more.

Abuse Contact API

Dangerous or corrupt websites can cloud your datasets and cause security issues. Unfortunately, reporting these sites can be challenging without direction to the right network or web hosting platform. With our Abuse Contact API, simply submit the site name and return abuse contact information. We help you report quickly so you can preserve your data's integrity.

IP to Mobile Carrier

Our Mobile Carrier data is more accurate than other forms of mobile detection, such as reading the browser's user-agent. Country codes also help refine your understanding of the language, geography, and cultural demographics of mobile traffic. Among other uses, this form of data enrichment helps highlight your service's competitive edge or adjust website content based on carrier information.
Downloadable IP address datasets customized to meet your organization's needs
IPinfo's data belongs to our customers. That's why we want to ensure that you have access to it wherever you go, whenever you need it. Our downloadable datasets can help you extract valuable information from every IP address that comes your way. Geolocation info, company name, ASN, hosting information, and more await.
Ready to fine-tune your data by merging them with IPinfo's powerfully accurate insights?
Access to the web's most precise, reliable IP data is just a few clicks away.