Get More Free Requests
If your account is currently under our free plan and you require more than 50,000 requests per month, we are extending an opportunity to increase that limit to 100,000 requests per month.
To do so, we would greatly appreciate if you give our service credit as your data source by placing a link to IPinfo on the website or application that utilizes our API.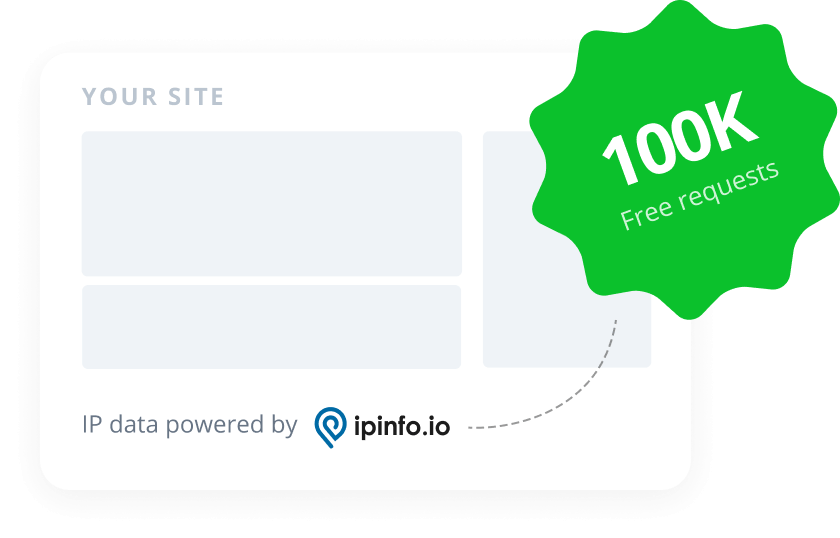 How It Works
Link to IPinfo on your website or application.
Place a link to IPinfo's homepage (https://ipinfo.io/) in a visible area of your website or application. The anchor text does not matter, but we would appreciate if it describes our service.
Submit your link via the form at the bottom of this page
Once the credit link is live on your website or application, contact our support team and provide a link to your website or instructions on how we can access your application.
Wait up to 48 hours to have your request limit increased.
Within 48 hours, a member of our support team will verify your link and let you know that your request limit has been increased. If we have trouble accessing your website or application, we may ask for additional details.
Submit Your Link
You have to be logged in to submit your credit link. Please click the button below to login.
Login