Use cases
IPinfo for Financial Technology
The financial services sector is the nation's economic powerhouse, delivering robust solutions to clients, big and small, without fail. With such a big responsibility, it makes sense that you want to provide both your business and your clients with the very best IP address data.
Leverage the strength of the most accurate and reliable IP address data API on the market with IPinfo.
Sign up for free
Contact data experts
IPinfo works with some of the top companies from the world of Finance
Over 100,000 businesses and developers depend on us to provide some of the most important data when it comes to FinTech.
IP address data strong enough to weather the digital storm

IPinfo was built with longevity in mind. That means we're not just ready for the finance industry's digital transformation; we're excited about it. Whether your goal is to provide personalized financial insights for clients or protect critical financial data, our API can help by providing accurate, real-time IP address data.

Financial services are at the peak of personalization

Enhancing the user experience by identifying client traffic and bolstering security is vital. To do that, your business needs accurate IP address data fast, that's why our API latencies are as low as they've ever been and consistently getting lower. At 50 billion API requests a month, we've got room to expand as financial technology does.
We're proud to serve some of the most recognized names in financial services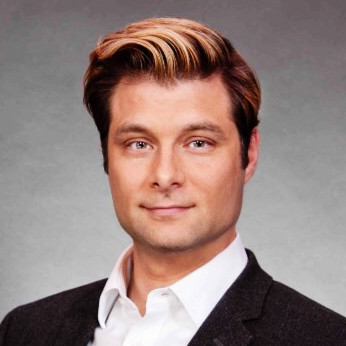 Maxime Rousseau
Chief Information Security Officer, Personal Capital
"As part of our security operations & automations we have multiple use cases for doing IP data enrichment programmatically, by using the ipinfo.io API we are able to do this seamlessly and obtain fresh quality data that drives actionable insights. We are excited about the expanding offering and looking forward to continuing our partnership."
Here are just a few examples of what we can do for businesses in the FinTech space:
Protect your data from unwanted visitors

Clients should be able to access their financial data whenever, wherever, but that means it's up to your business to ramp up security. Privacy Detection filters out malicious traffic and flags masked IP users to bolster your cybersecurity efforts and keep your client information safe.

Cater to the global customer with localized currency data

Working with clients all over the world requires a global approach. Pricing data should be displayed in localized currencies. Customers in Japan would expect to see prices shown in JPY, not USD. Personalize the customer experience with accurate currency conversions through our API's geolocation data.

Provide clients with targeted advertisements

Understanding where your client is located can help your business issue targeted recommendations and advertisements. Whether it's a new credit card promotion or directing your client to your business's local branch, our API will provide accurate geolocation details to ensure that offers reach eligible clients only, and all recommendations are relevant.

Leverage location data to pre-populate sign-up forms

Avoid losing customers due to a long and arduous sign-up process by filling in fields such as city, state, ZIP code, and country. Save new users time and streamline the registration process by pre-populating sign-up forms with real-time location data collected by IPinfo API.

Make user security your priority

Users expect enhanced security protocols to protect their financial information. Our API data can help you inform customers of account access from an unfamiliar location. Secure web forms and limit login attempts to prevent data compromise, powered by IP address data via our API.

Details on location, companies, ranges and much more

Our proprietary IP address data sets are built by constantly scraping the Web, collecting and crunching data, and manually updating information on a daily basis. We provide endpoints that return information on abuse contact details, ASNs, privacy status (VPN, proxy, tor, relay), companies, domains, hosting details, ranges, and more. Our product is never finished, and we're constantly rolling out new features.
An API to build on security, web personalization, marketing, and more
For the financial services sector and FinTech companies, IPinfo is an invaluable tool. Our clients in the financial industry love what we do, and we're excited to show you why.
Want to give your clients the service they deserve and boost your cybersecurity protocols?